Donate
Donate to the Meany Annual Fund
Make a gift to support your student – and your school – today!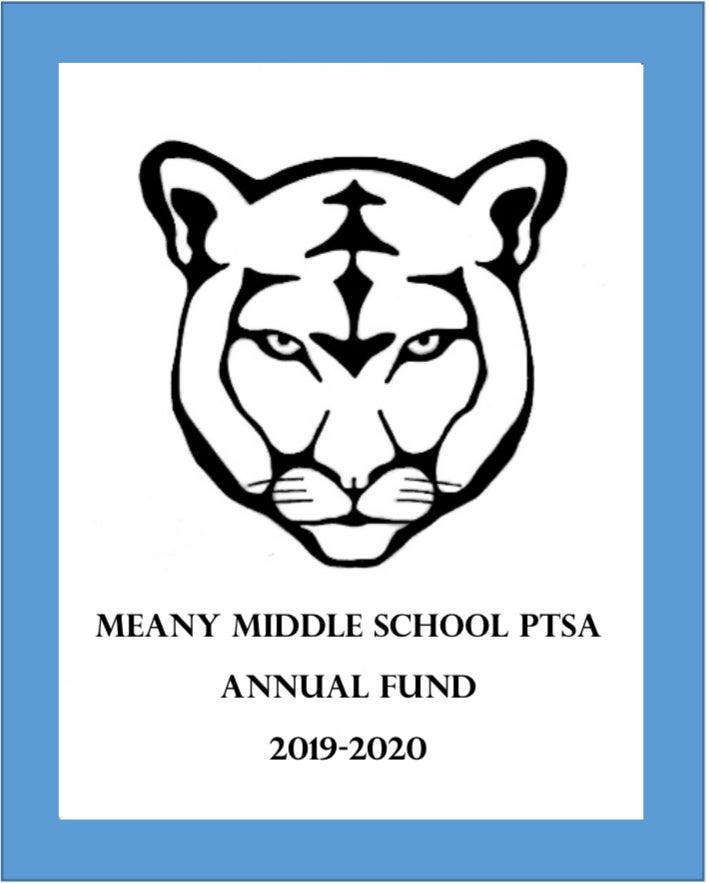 The Meany PTSA invites all families and members of the Meany community to make a contribution to the Annual Fund. Your gift is a direct investment in your child, your school, and your community – our community. Your contribution will help fund things like classroom and department grants for teachers, the school musical, drum line, teacher and staff appreciation, and more!
Every gift given to Meany is important, valued and deeply appreciated. We welcome donations of all amounts – $5, $20, $50, $100, $500 – or more, if that's possible for you. Your contribution matters. In order to succeed as a school community, we need our whole community to come together and work as one, investing in each other and in each of our students.
Please note: the Annual Fund is Meany Middle School's primary fundraiser — you will NOT be asked to attend an auction event in the spring like some schools.
**Annual Fund – Matching Gifts**
Good News! Your generous contributions to the Meany PTSA Annual Fund are eligible for matching funds.
Many employers will match their employees' donations to non-profit organizations. We have received the required documentation from the IRS, which means that you can reach out to your employers for matching funds for your donations, and for your volunteer hours in some cases.
This is an easy way to multiply the impact of your philanthropic giving, and we hope you will take this additional step to help the Meany PTSA. Questions? Please contact meany.annual.fund@gmail.com.

Thank you for considering a gift to the Annual Fund today!
Donate to the Meany PTSA Annual Fund
---

Letter from Meany's Annual Fund Co-Chairs:

The Meany Annual Fund Thanks You!
September 26, 2018
To new Meany students and families – Welcome!
To returning students and families – Welcome Back!
On behalf of the Meany Middle School PTSA, we want to express our heartfelt gratitude and appreciation to YOU, members of the Meany community, for all that you helped accomplish through your collective generosity to last year's annual fund.
For the 2017-18 school year, the Meany annual fund raised $30,000 – an impressive tally for a first-year PTSA in a newly reopened school, and a great example of a strong community-wide effort. Your generosity and support made things happen that otherwise would not have been possible:
Classroom grants for teachers, and grants to departments including Math, ELA and History
After-school programs like the Meany's BWB Drumline and Theater Program (Stage Club)
Social/emotional counselor support
Numerous community-building events, including a Multi-Cultural Potluck Dinner, Meany Talent Show, Spring Musical, and the Meany Art Festival
So THANK YOU – thank you for giving, for participating, helping out, spreading the word, showing up to events, and for all the many ways you contribute to the positivity and strength of the Meany Middle School community!
Here's looking forward to another year of growth, achievement, success, support, and community for ALL of the scholars and families here at Meany Middle School!
With gratitude,
Jill Chelimer and Dan Johnson
Meany PTSA Annual Fund Co-Chairs
meany.annual.fund@gmail.com